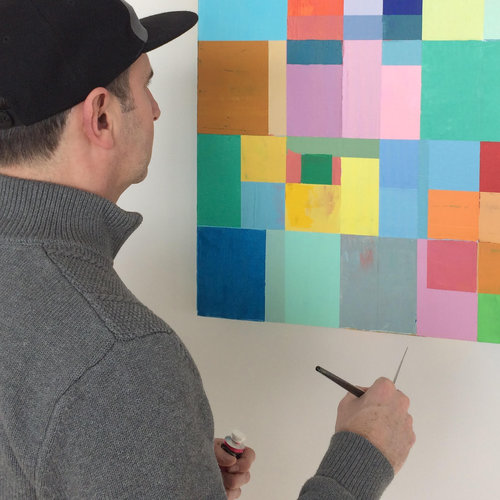 STF painting and 3D compositions explore the power and opportunity offered by color and light, in constant iterations between control and randomness. While the creative process is essentially driven by rigor and patience, the outcome is meant to find emotions through combination of vivid colors and textures. STF work is mostly inspired by the infinite layers of color that can be found in natural landscapes and scenes.
The series "Block-us" and "Lineus" repetitive and linear expressions are first and foremost driven by a universe of emotions and energy. The "Nuages" series experiments randomness of outcomes within a tightly controlled process.

STF resides and works in New York. Born and raised in France, he has lived the expatriate life most of his adulthood, experiences from which he is sourcing his inspiration.